What is Innovation Action?
GDI Hub has joined forces with the UCL Institute of Making, UCL Institute of Healthcare Engineering and UKAid's Frontier Technologies Hub to establish a dynamic, multidisciplinary team – bringing together unique skills across design, engineering, healthcare, product development, innovation and technology. Together we launched Innovation Action, a website and support infrastructure to serve anyone with an idea for innovation to help vulnerable populations in low and middle income countries.
Why did we set it up?
When the global pandemic struck, the precarious supply chains in many low and middle income countries (LMICs) meant they faced particular challenges in sourcing PPE and urgent medical supplies and equipment. It struck us that the problems we saw due to Covid-19 mirrored the challenges we were addressing through the GDI Hub's AT2030 programme to get assistive technology to people who need it.
We also recognised that in our many programmes across UCL and with our partners, we collect lots of data sets which overlap in the areas of materials and production, healthcare and assistive technology which can be used to drive and facilitate innovation. Often this data becomes obsolete at the end of a project.
We saw that we needed a central place for us to work across programmes to help action innovation globally to create resilient systems which harness local production and are data-driven. This platform provides us with an opportunity to build a central repository of data from across projects and programmes that will live on beyond the lifetime of any one project and continue to drive innovation beyond its end point.
Our ambition: co-creating solutions with you
Innovation Action is predominantly a site to democratize innovation, giving a platform to people with good ideas, regardless of their background or production knowledge. How the platform evolves will depend on your input – what you tell us (through the various calls we plan to issue) about the problems that need solving, the ideas you have to address them, and how you can work with others in the supply chain to help turn good ideas into viable solutions.
Our ambition is to enable everyone involved in identifying needs and creating solutions to find and connect with one another, so they can develop solutions that meet the needs and match the production capacity in particular contexts. This will help to create more resilient supply chains and circular economies.
We will be asking for input from people on the ground such as clinicians, product designers, manufacturers, logistics people, buyers and recycling professionals involved in different stages in the product lifecycle, as well as funders, philanthropists and government officials: everyone involved in identifying problems, designing solutions, producing them, getting them to market, and then repairing, reusing and recycling products and materials. What you tell us will shape how Innovation Action evolves.
What are we doing now?
1. Frontier Technologies Hub COVIDaction programme
We are supporting Frontier Technologies Hub's COVIDaction programme to source 'indirect response' technology innovations that will be critical to families and communities battling the pandemic in low and middle income countries (LMIC). This focuses on three thematic areas:
Local production and local solutions: crowdsourcing and mapping innovative responses to dealing with demand for unavailable goods.  
Data: sources, collection tools, and analysis to inform the response to Covid. 
Resilient health systems: technologies that extend the reach, coordination and/or continuity of medical support between hospitals, clinics, communities and households.
COVIDaction Project 1: Local Production, Local Solutions
Our current focus is on Local Production, Local Solutions (LPLS). Our work on this will help producers in LMICs to become more resilient. We are focusing on two areas: the circular economy and distributed manufacturing. We have gathered considerable data from our existing sources and in collaboration with Frontier Technologies (who ran a call eliciting 500 responses) about the availability of different manufacturing services in LMICs.
COVIDaction Project 2: UCL-Ventura CPAP in Africa
We are working with the UCL-Ventura CPAP team to research and map the availability of piped oxygen supplies to help identify and overcome barriers to the uptake of the UCL-Ventura CPAP in African countries.
The UCL-Ventura CPAP is a device which delivers pressurised oxygen to the lungs of COVID-19 patients. It is now in use in over 130 NHS hospitals in the UK. The team also released the designs for the device at no-cost to help the international fight against the pandemic. The designs were licensed over 1,950 times in 105 countries and the team are supporting many of these countries with their local manufacture, training and use of the breathing aids. Significantly, there have been fewer downloads of designs in Africa and less progress with in-country CPAP manufacture in African countries. We'll be exploring what the barriers are in different countries and regions, in particular access to supply chains and manufacturing capabilities, funding, and oxygen availability within hospitals. For each region and African country that we focus on, we will begin by mapping out the specific challenges and barriers to adoption faced there to understand the role that CPAP could play locally in treating COVID-19 patients.
2. AT2030 Programme
AT2030 Project 1: Strengthening the Kenyan Assistive Technology Ecosystem
We are supporting the Kenyan Department of Labour and Social Protection in developing a new assistive technology policy and hub. There is an increasing number of companies, manufacturing sites and start-ups looking to develop new assistive technology which can help people with disabilities or older people to learn, work, travel and be part of their communities. To aid in this work the Government of Kenya has partnered with AT2030 to map the existing ecosystem so that opportunities for strengthening this can be best identified.
The current mapping action is a first step in a network analysis. We want to show where the network is strong and where it could be strengthened.
3. Mapping
Combining maps and creating new insights
Combining maps and analysing data across projects will allow us as a community to create insights. These insights will help drive future innovations, which we will support with future actions. For these future actions we will for example bring together local production experts with assistive technology experts to help create new solutions.
What have we achieved so far?
Until now, there has been no easy way to put local innovators in touch with local production facilities in LMICs. We are addressing this by mapping the data we have gathered and collated, to enable innovators to find and connect with people who can help them to make their ideas happen and get their products to market.
What are we doing next?
We will continue to enrich our data mapping with additional data sources, by issuing calls for your input on this site, and drawing on data gathered across other projects being run by GDI Hub's Academic Research Centre.
As our datasets grow, we'll build other layers to our mapping. This will allow us to cross-reference and interrogate the data to build an holistic picture in a particular geographical area e.g. mapping assistive technology services, producers and users in a given area to connect assistive technology innovators and wheelchair users.
Initially, we're going to be focusing our attention on Kenya and Nepal. Kenya is home to Innovate Now - Africa's first assistive technology accelerator run by AMREF and GDI Hub. We are also working there with AfriLabs. They have already helped us by scouting for micro producers to include in our mapping.
We will continue to develop the website as a trusted platform where potential and actual partners can meet and exchange ideas. Other ideas for the website include:
Links to podcasts and masterclasses
Links to legal and IP services
A document template library containing contracts, service level agreements, non-disclosure agreements etc.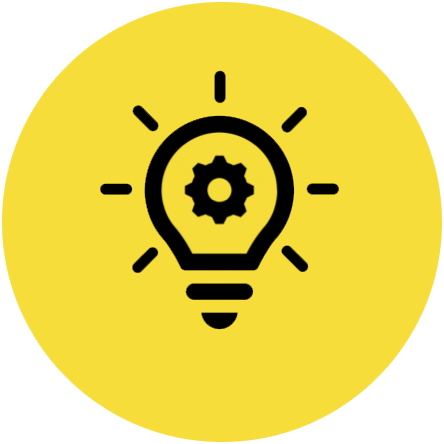 Actions you can get involved with
Actions are things that we're doing to address particular challenges. They're very often things that we need you to get involved with. Your input will help to shape Innovation Action and enable innovators to create more resilient supply chains, and more sustainable, circular economies.
Projects
Partners
Programmes